Dust Suppression & Water Truck Hire
Highlands Water Cartage was born out of providing a unique capability to Boral Limited. As drought placed pressure on their mining and manufacturing capacity we delivered a bulk water haulage solution and scaled it to their demands.
We now provide a variety of specialist mine spec water trucks to construction, civil, energy sector and mine site's all around the state.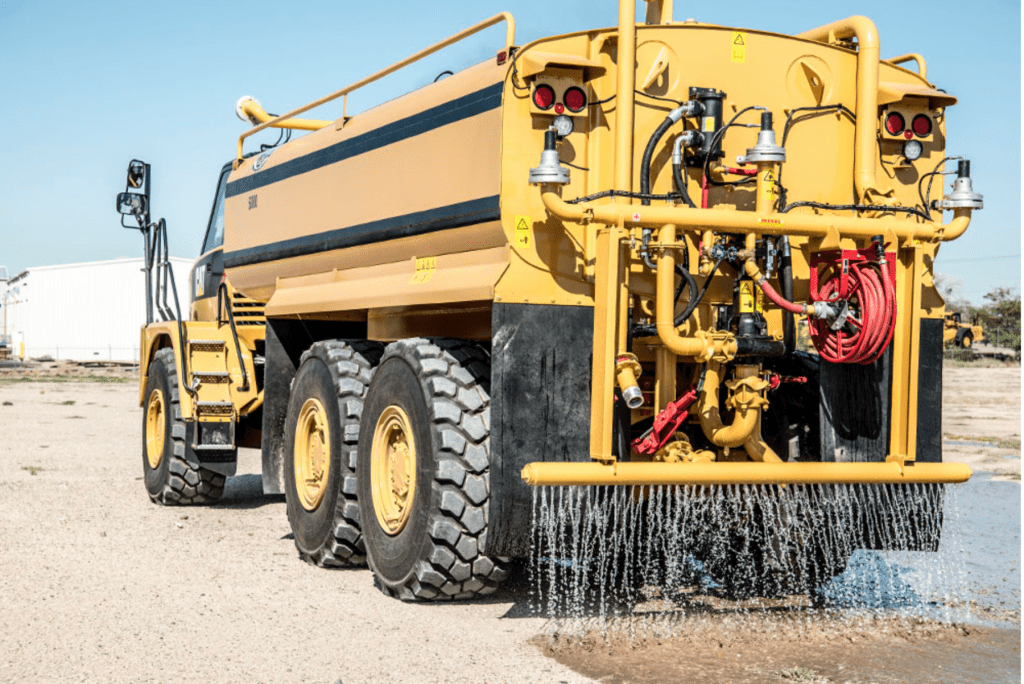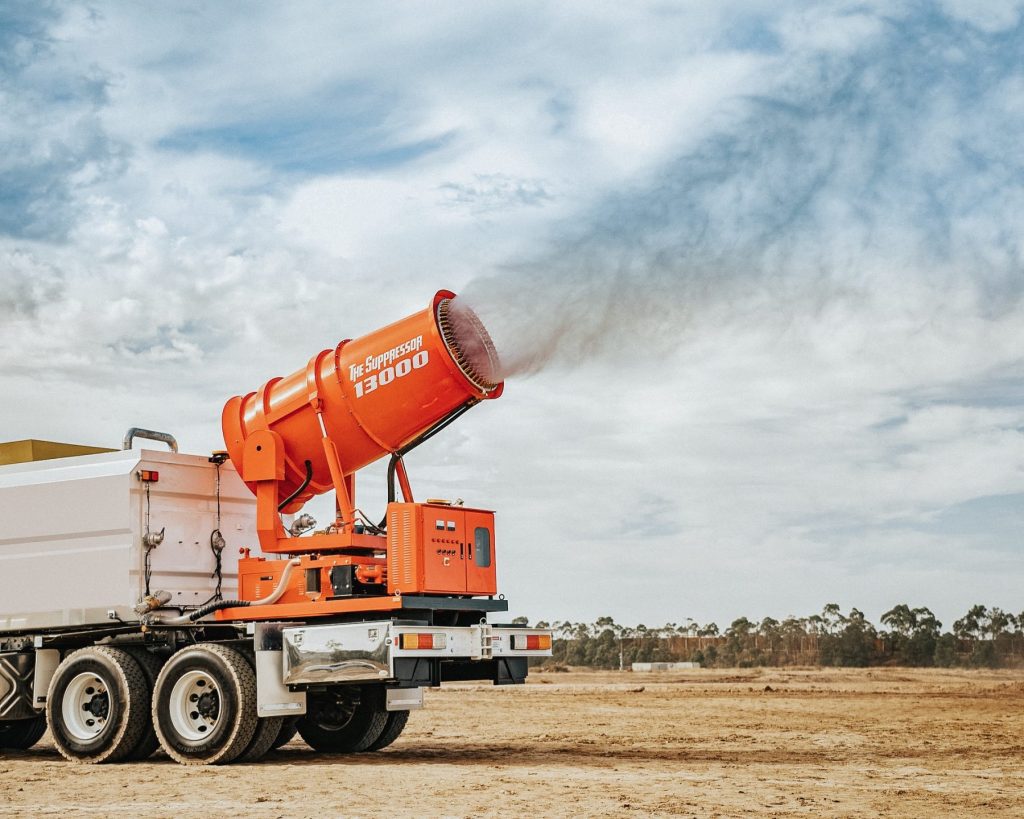 By utilising the latest technology in dust suppression our water trucks fitted with water misting cannons are 6X more efficient than traditional water carts. The canon produces an ultra fine mist with up to 100m range for highly efficient long duration dust suppression
Our suppressor trucks are multi role and allow us to undertake a plethora of tasks. They can still be utilised as a traditional water cart as well as performing unique roles such as sanitisation and deodorization.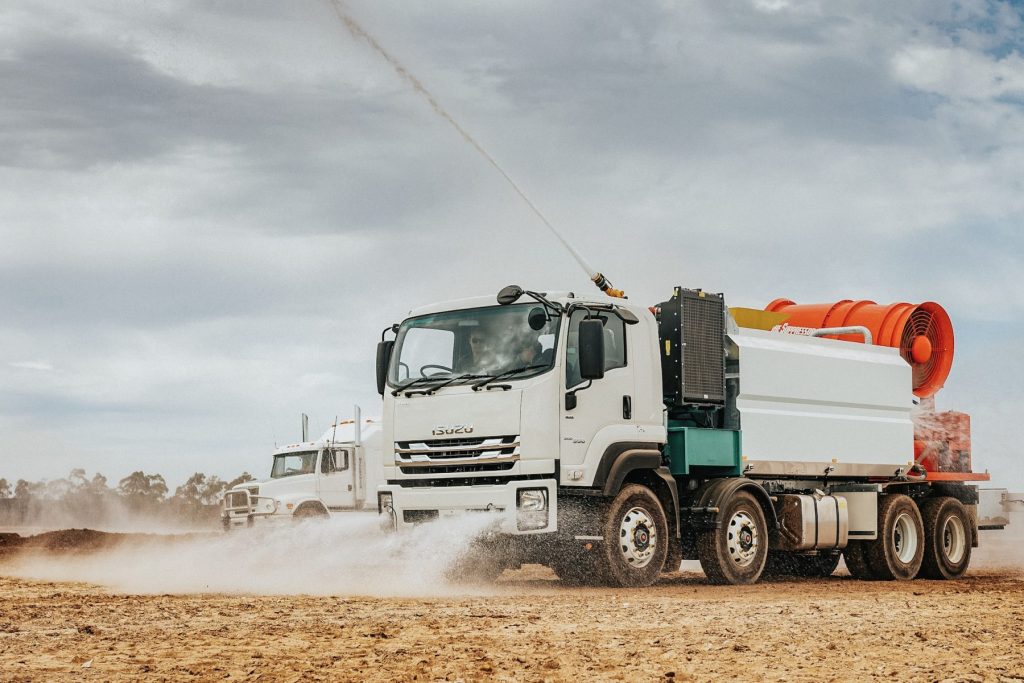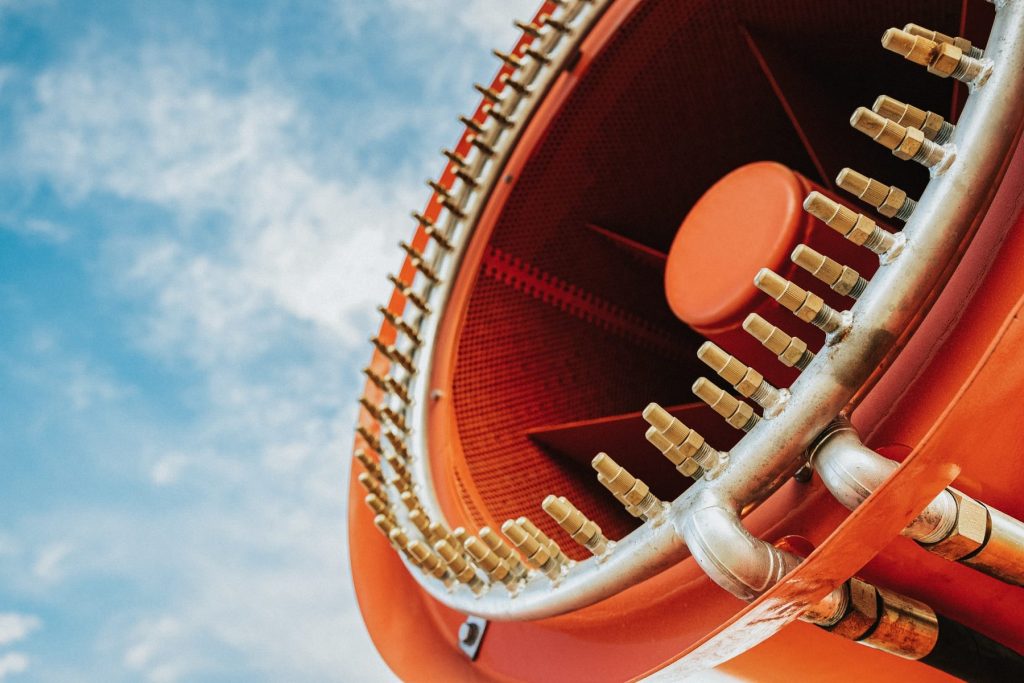 Our specialist trucks can now be used to deploy disinfectant agents to render safe large outdoor areas such as roads, building and shop fronts, airport and bus terminals, Construction sites, parks, schools and more. Our mobile disinfectant services are a great answer to managing the risks and lowering the spread of dangerous viruses throughout the community such as COVID-19
We also offer traditional on road civil water carts. We have a fleet of modern mine spec 18,000L rigid body trucks equipped with front and rear spray bars. Are trucks are modern, well presented and equipped with the latest safety features.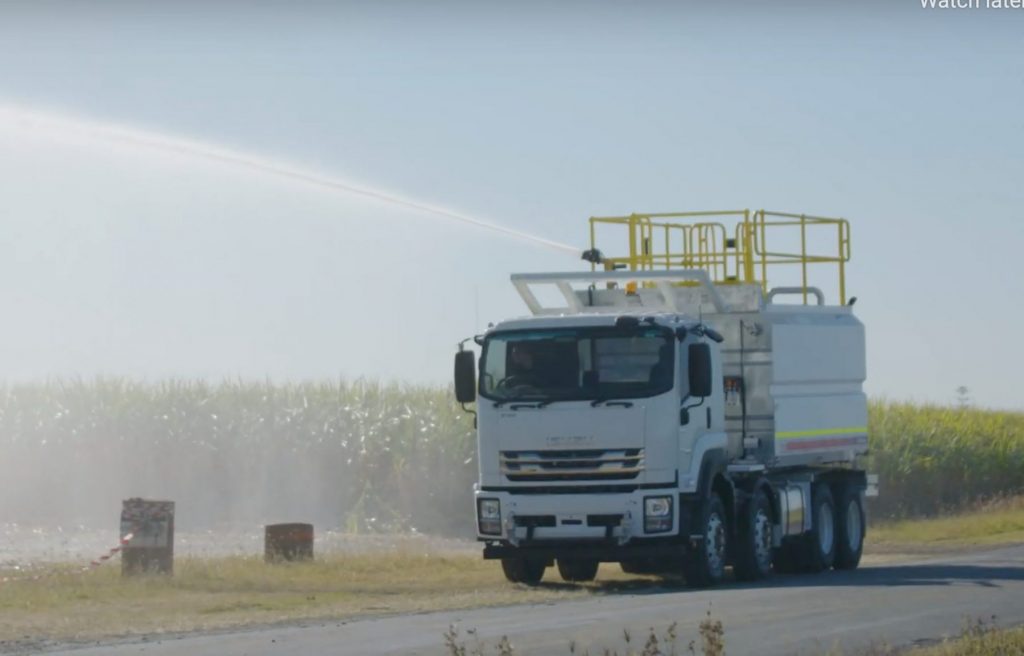 Our civil water carts are fitted with High Flow roof monitors for reaching difficult to access areas. These in cab controlled monitors double as a safe and effective tool for firefighting. Hose reels on the trucks can also be used to wash down machinery on site.
We are a team that prides ourselves of thoroughly understanding other companies problems. From their we build unique, efficient and environmentally conscious solutions.